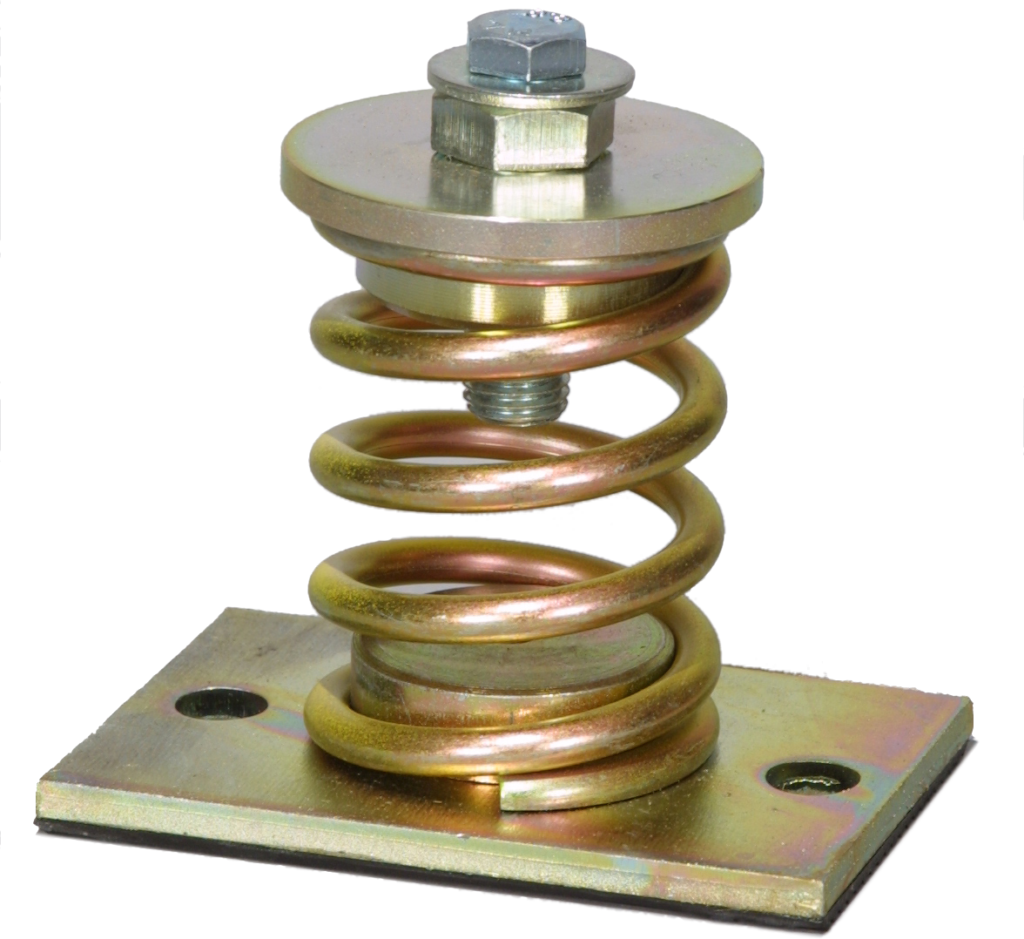 Open Spring Mounts
Product Code: MOS
EMFLEX open spring mounts are used beneath mechanical equipment, either alone or in conjunction with inertia bases, to minimise the transmission of noise and vibration to the building structure. They are suitable for mechanical equipment such as fans, pumps, air handling units, booster sets, etc and offer an economic solution to many vibration problems encountered with rotating plant. Available with a standard deflection of 25mm. The spring will compress proportionally to the actual load applied; ie full compression of 25mm will be achieved when a load is applied which is equal to the load rating. The fixing bolt allows the equipment to be levelled when the spring mounts have been installed.
This product is currently under review
If you would like to find out more information about this product please get in touch
Our EMFLEX Open Spring Mounts are valuable in isolating mechanical equipment that produce low frequency vibrations. We provide a variety of sizes, designs and weight loads to suit individual systems. A single or multiple springs may be selected for your project depending on these factors. Simply send our experts an enquiry detailing the weight of the equipment, the running speed of the machinery and any applicable design work to receive help from our experts fast. Our team will do the rest, including any calculations and assistance in supporting your pipework, machinery and building structures from the unwanted noise and damages caused by excessive vibration.
Each spring mount consists of a colour coded steel spring and rubber isolating end caps. They are either fastened to the machinery or inertia base to eliminate vibration and noise. Differing from our Closed Spring Mounts, this product features an open spring that can be easily cleaned when required.