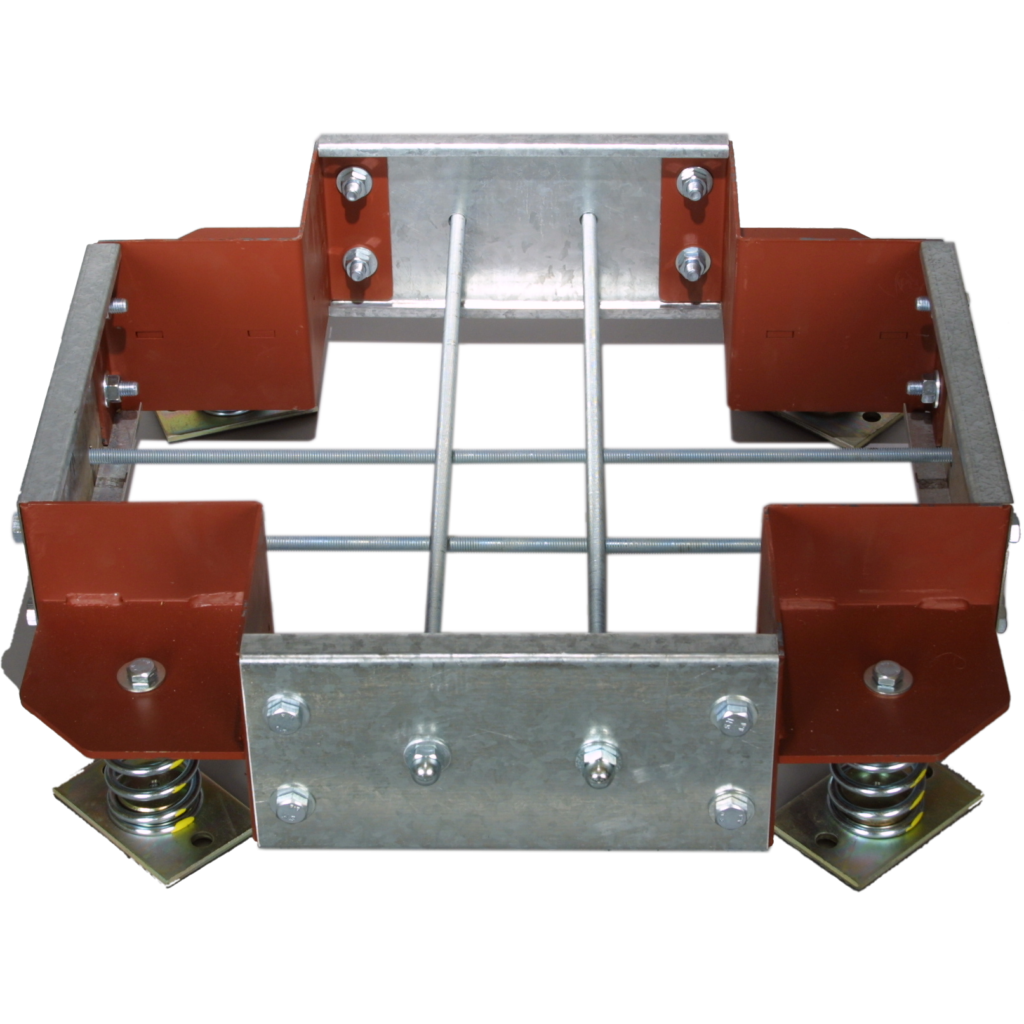 Inertia Base & Mount Packages
Product Code: IBMP
EMFLEX inertia base and mount packages are used beneath mechanical equipment to improve stability and to minimise the vibratory movement and noise transmission due to equipment start-up, operation and run-down.
They are designed and manufactured to meet with individual requirements and are suitable for mechanical equipment such as pumps, air handling units, chillers, booster sets, compressors, etc.
They are supplied to site ready for filling with concrete. We recommend that a concrete mix ratio of 4 parts gravel : 2 parts sand : 1 part cement is used to give a concrete density of 2,400 to 2,500 kg/m3.
We request that our engineers are contacted for assistance with this type of equipment.
This product is currently under review
If you would like to find out more information about this product please get in touch