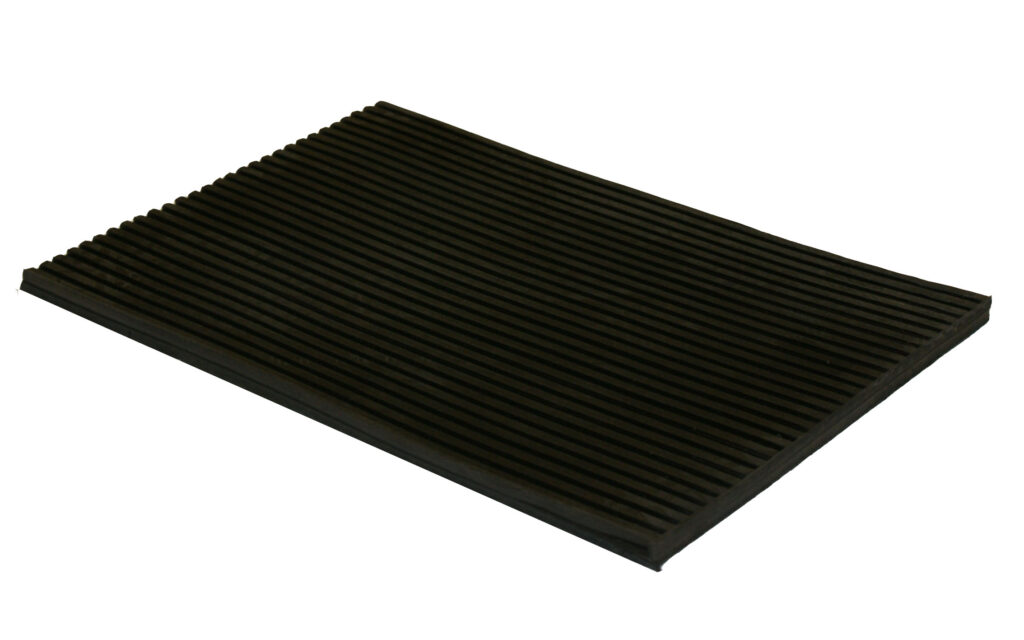 Damping & Isolating Sheets
Product Code: NRP
EMFLEX damping and isolating sheets are used primarily for damping purposes but at higher forcing frequencies they have inherent isolation properties. They can be used as a damping sheet beneath mechanical equipment, either alone or in conjunction with cast concrete inertia block sandwich, to reduce the transmission of noise and vibration to the building structure. They can be applied as a damping sheet beneath mechanical equipment such as pumps, air handling units, boilers, booster sets, etc . When used for isolation please ask our engineers about the suitability of the application. Individual pads or strips can be cut to size if required.
This product is currently under review
If you would like to find out more information about this product please get in touch
Vibration matting is a shock-absorbing rubber mat that dampens noise and vibrations caused by industrial plant room machinery. Rubber is the best material to use to suppress vibrations due to its resilience in absorbing the movements caused by heavy machinery, meaning that it softens any strain and protects the surrounding areas and the equipment itself. Its sound absorbing abilities also makes dampening mats an ideal cost effective solution to potential excessive noise problems.
We manufacture anti vibration matting to cater for specific measurements. Simply get in touch with one of our team members to learn more about how we can help.